/
/
Kaeley Darby
Last modified: September 17, 2020
Kaeley Darby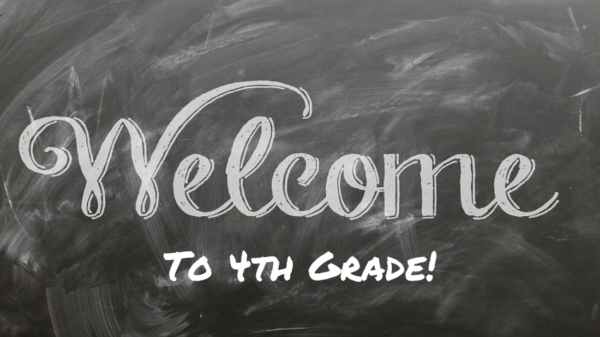 Fourth Grade Information
Our Class Rules
Be Respectful
Be Responsible
Be Safe
Behavior Consequences
We will be focusing this year on highlighting students' positive behavior and making sure that students are recognized for the good things they are doing. The specific ways this will be done will change throughout the year, but students will participate in drawings, receive verbal praise, and earn whole class rewards to encourage respectful, responsible, and safe behavior.
If students fail to follow our class rules, they will receive the following consequences:
1st Offense: Verbal Warning 2nd Offense: They will miss the first few minutes of their recess or the next specialty class to discuss their behavior with the teacher and practice the desired social skill. 3rd Offense: Students will be sent with a Think Sheet to another "Buddy Classroom" in the school to reflect on their behavior. If this happens, parents will be contacted by phone call or email to inform them about student misbehavior.
Homework
Students are expected to read 30 minutes each night, Monday through Thursday, as well as 30 minutes some time during the weekend. They will need to fill out a slip of paper indicating what book they read, how many pages, and how long they were reading. These will need to be signed and returned to school each day.  The fourth grade team will be tracking how many hours your student reads throughout the school year, and students that read at least 100 hours will be able to participate in our 100 Hour Club activity at the end of the school year.
It is not expected that students do math homework at home. However, if you would like your child to work on math at home practicing math facts and 4th Grade IXL lessons are good options.
Upcoming Events
August
14th: Meet your teacher night! Meet us in the gym from 5:30-6:00 pm. Then, you can walk through classrooms from 6:00-7:00 pm.
15th: First day of classes! Welcome back! Early out at 1:30.
16th: Early out at 1:30.
17th: Early out at 1:30.
18th: Early out at 1:30.
25th: Title 1 Movie Night
September
4th: Labor Day. No school.
15th: Dental Varnishing
18th: Vision Screening
18-21: Pizza Pie Cafe Fundraiser
21st: School Pictures
29th: Candy Box Fundraiser Begins