/
Media Center
Last modified: October 9, 2020
Media Center
Hello and Welcome to the Franklin Library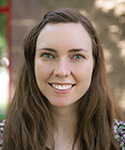 My name is Mrs. Rosenberg and I am the Librarian. I love to read, write, and have fun!  I look forward to working with each student to enjoy what our library has to offer.  We are constantly adding new books for your child's reading pleasure.
Attention: Our Scholastic Book Fair will be online this year from November 2-November 15th. Click here to see our homepage. The shopping feature will be unlocked November 2nd. Please support our school and children by participating!
THE LIBRARY IS OPEN WITH LIMITATIONS.
In order to keep everyone safe, classes will not be allowed to browse the library shelves. Mrs. Rosenberg will be visiting classrooms with books by teacher request for the foreseeable future. We will let you know when this changes.
Students in 1-6 grade can still put items on hold. This movie will teach you how:
Here's a link to our library's catalog.
Check Out Policy:
Each student may check out 2 books (3 with permission from teacher)
Books are check out for a two  week period.
All books must come back in good condition
Students are responsible for lost, damaged or stolen books
Please do no share your books with other students.
Students may place holds on books for when they are available.
 E-mails will be sent out periodically to notify parents and caretakers of overdue books.
Library Hours
Monday: Closed                                      Tuesday – Thursday:   Closed                       Friday:  Closed
**During regular times the library is opened 15 minutes before school and 15 minutes after school to accommodate students.
Provo City Library is a Great Resource
You can get a free Provo City Library card if you live in Provo or Orem.
You can see how to get a library card here (en ingles y español).
Check out the different children's activities they have going on here.
Fun Websites to visit
Moe Willems   http://www.mowillems.com/
Dr. Suess     https://www.seussville.com/
Sites to visit anytime for extra reading enjoyment
Utah  Online Library          https://onlinelibrary.uen.org/login  this is a great site.
Over Drive for Kids             https://onlinelibrary.uen.org/login