/
/
After School Program
Last modified: January 8, 2020
After School Program
Welcome to the Franklin Afterschool Program!   AFTER SCHOOL FOR 2020 HAS STARTED!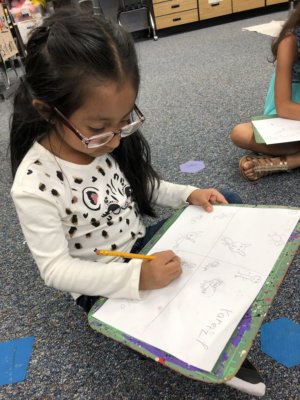 Hours of Operation:  3:20pm-4:30pm. We are open Monday-Thursday on school days.
After school coordinator office hours: M/W 9am-5pm; TU/TH 11am-5pm. F: Varies.
Office number: 801-374-4900
Kids who participate in the afterschool program have the opportunity to experience a variety of activities.  Examples of some of the activities are: arts/crafts, soccer, art history, communication, how to better communicate, how to work together, coding, and more.
Registration for the current semester wrapped up December 20th.  Space is limited to 80 students.  Currently any new forms turned in are put on a waitlist.  Print off a enrollment form and turn it in to the main office as soon as possible.
AFTER SCHOOL CHOIR:  All 4th-6th graders who are interested in Choir must turn in a new form as well.  No limit on the size of the choir.  Last chance to turn in forms for Choir.  They must be turned in by January 24, 2020.  No new members after that.  Choir is Mondays and Wednesdays.   If a choir student wants to attend after school on Tuesdays and Thursdays then once a form is turned in they will be put on the waitlist.
AFTER SCHOOL 5th/6th GRADE ROBOTICS:  Franklin Elementary is joining in on the Provo School District 5th/6th grade Robotics Competition.  Space is limited to 3 students per Robot for the 10 week program. Currently we have 6 robots so space is limited to 18 5th/6th graders.  So do not delay in turning in the form as the program begins January 23, 2020.  They meet every Tuesday and Thursday through March.  Competition is set for March 28, 2020 at BYU.  It will be a great opportunity to build a robot and program it to perform various tasks.
January 2020 Enrollment Forms – Franklin
Our program was featured on the school district website and on its social media outlets!  Check it out below!